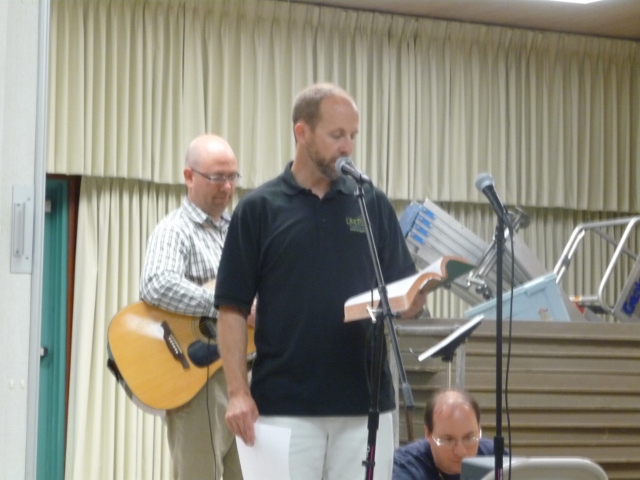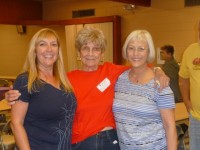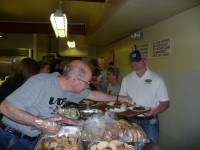 We at Lakeside are committed to the needs of Sanford, sowing the love of Jesus Christ in our families, church, community, and world. If you have any questions regarding our Outreach Ministry, please contact

Becky Measures.
---
Grace & Grits: January 31st. Click here for more info
Sunday Serve: Twice a year we come together as a congregation with other churches and/or outreach organizations to serve in our local community.
FL United Methodist Children's Home: A place where children are safe and loved; where youth are given the opportunity to be healthy, self-sufficient adults; where families become strong; and where every person is treated as a unique creation of God.
Thanksgiving Outreach: We collect Publix gift cards in any amount to be used to purchase Thanksgiving meals for those in need through Brethren Reaching Out ministries and through Wilson Elementary School.
Grace and Grits:
We serve at least 2 times a year at this food/clothing ministry in downtown Sanford where homeless and hurting people can find a hot dinner, some food to take home, some clothes, and friendly people.
Harvest-Time International: We work with Harvest-time providing labor and supplies that help local people in poverty and that help people globally. Supplies include food, clothing, linens, toiletries, and other grocery items.
Partner with Brethren Reaching Out: This ministry works to provide a safe and spiritually nurturing environment in the projects of downtown Sanford where kids often to not have strong parental involvement and are exposed to many social problems. We have done Vacation Bible School together, often have dinner together to build relationships, and partner to meet other needs. Local Need Fund: When available, we help people purchase food, clothes, and gas, as well as provide limited help paying for utility costs.
Christmas Gifts/Parties: Yearly, we pick a charity to sponsor a Christmas giving tree or a Christmas party for abused or needy children.
Society of St. Andrew Gleaning Projects: Once or twice a year, we glean unused produce to feed the hungry. Contact Rob Willets for more information.
Adoption Ministry: We advocate adoption for children in need and have many families who have adopted children in our congregation and are a resource for others who seek adoption. Contact Karen Mazzola for more information.
Recreation Practice Fields: Each week, we offer our grass parking areas to baseball, football, and soccer teams. 7-8 teams make use of the space at minimal maintenance costs because we want to offer our space to be community space.
Backpack Drive: We work with Brethren Reaching Out to collect backpacks and school supplies for kids in need.
MountainTOP (Youth Summer Ministry and AIM): Lakeside participates in the MountainTOP ministry, conducting youth-focused and adult ministry mission trips serving the rural poor in the Cumberland Mountain region of Tennessee. Our goals include meeting the physical, social, emotional and spiritual needs of the people of the region. We typically go in the summer (the Youth Summer Ministry) and one weekend in the Fall (Adults in Ministry or AIM).
10-Fold: Through live webcasts, streaming video, online chats, and other media, you will see and hear about ministries and missionaries that are changing people's lives.