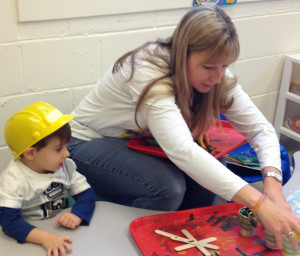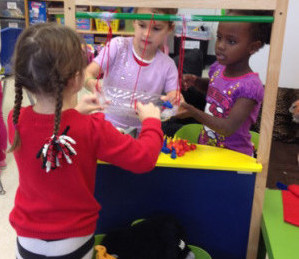 EDUCATIONAL PHILOSOPHY
Our goal is to provide an educational experience that is fun, caring, and stimulating in which children grow spiritually, emotionally, intellectually, physically, and socially.
Our faith-led curriculum is carefully selected from research-based material that considers individual learning styles and age appropriate applications. We also set educational goals and expectations for each age group well beyond state standards. Families are the primary influence in children's education, and our program is one that encourages and welcomes parental involvement.
Each day begins with chapel in the sanctuary, where monthly Bible themes are reinforced. In the classroom, activities are organized around thematic units allowing children to learn through art, dramatic play, science/nature, fine motor skills, math, language, circle time and outdoor play.
The weekly schedule includes enrichment in music and Spanish and the option of additional motor skill development through guided gym time.